Virginia International Raceway
We are thrilled to see our race team, New Country Competizione, off to a fast start in the first round at VIR! The team experienced a lot of changing weather patterns causing the pit crew to be on their toes between rain tires and slicks.
Jason McCarthy, #15 representing Wide World Ferrari, moved up from Coppa Shell class last year to Trofeo Pirelli Pro AM-2 and opened up the season with a victory in race one. McCarthy followed it in the next race with an impressive drive and another win.
Brian Davis, #8 from Ferrari of Palm Beach, was able to score two third place finishes in race 1 and 2.
Dave Musial, #30 from of Ferrari Lake Forest, had an unfortunate incident in qualifying which placed him in the back of the pack, the 2020 champion was able to weave his way through the pack to an impressive third place finish in Trofeo Pirelli AM-1 in both races.
Dave Musial Jr. #130 on behalf of Ferrari Lake Forest, had an impressive qualifying session and ended up in P1 for the first race. He was unable to hold on during the race, but ended up in a very respectable second place. He is constantly showing improvement every weekend. In the first qualifying placed P1 but due to changing track conditions, he struggled a bit but the team feels he has strong potential for a successful season.
Anthony DeCarlo, #100 from Ferrari of Palm Beach, started his second season in the Coppa Shell class and has continued to improve with every race as he is very technical and focused when he is on the track.
David Schmitt, #134 our driver for Ferrari of Palm Beach, completed his first two challenge races, drove with vigor and really showed some true potential. Excitedly looking forward to our next race at the track in Somona, CA for Round 2 April 30th – May 2nd!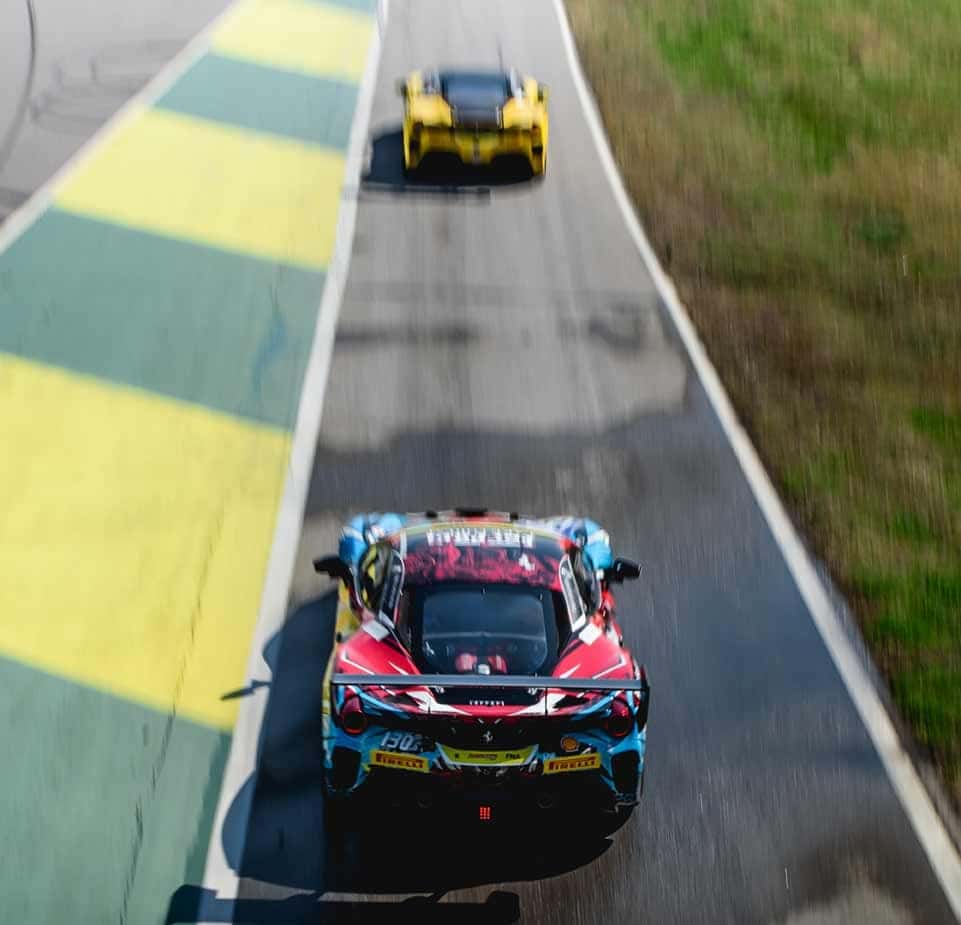 Follow us on Instagram: http://www.instagram.com/newcountrycompetizione
Follow us on Facebook: https://www.facebook.com/newcountrycompetizione