Sebring, FL
New Country Competizione wins at Sebring International Raceway for round 6 of the Challenge series heading into the finals at the Misano World Circuit.
In the Trofeo Pirelli AM category, Jason McCarthy, a first year driver with the New Country Competizione team took first place once again and gained necessary points toward the finals. Currently David Musial hold the most points in this class and finished third.
Coppa Shell AM category, Anthony DeCarlo has 11 points and Dave Musial Jr. holds 97 points.
We're racing onto to the finals and signing on Ferrari Challenge drivers from Ferrari Palm Beach, and Wide World Ferrari for the 2021 season.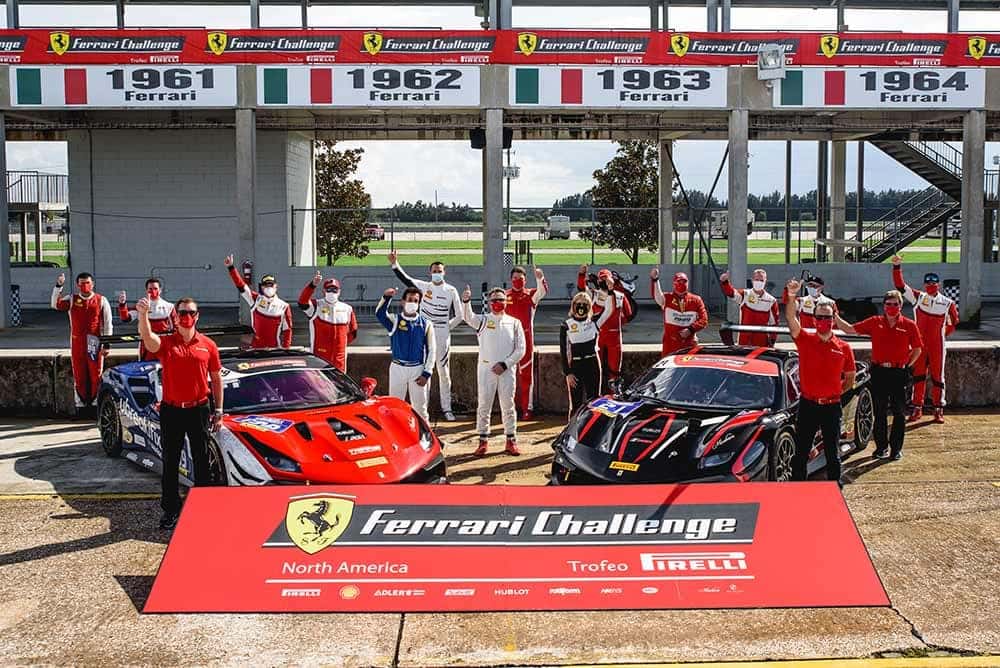 Follow us on Instagram: http://www.instagram.com/newcountrycompetizione
Follow us on Facebook: https://www.facebook.com/newcountrycompetizione