Road America, WI 2021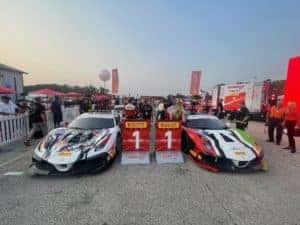 Our New Country Competizione team has concluded round 6 Ferrari Challenge series at the historic Road America circuit in Elkhart Lake, Wisconsin.
Jason McCarthy #15 (Wide World Ferrari) went into the weekend with a chance to secure the North American championship – Trofeo Pirello AM 1. He got pole position both Saturday and Sunday and won both races in a clean swoop.
Brian Davis #8 (Ferrari of Palm Beach) showed exceptional driving skills by locking in pole position for race 1 and drove a clean race winning in the Trofeo Pirelli AM 2 division. In race 2 he started in pole position and led the race into the last lap until he was involved in a very questionable incident with another driver that forced him out of the race.
Dave Musial Jr. #130 (Ferrari Lake Forrest) went into the weekend with a fairly comfortable lead to win his first championship in Coppa Shell, he drove neat and smart both races and did what he had to do to win.
Dave Musial #30 (Ferrari Lake Forest) secured second place in race #2.
Anthony DeCarlo #100 (Ferrari Palm Beach) was awarded the Gentleman's cup for the weekend for his passion on the track.
Next is Mugello, Italy for the World Finals on Nov 18-21st that will include all the challenge teams from Europe, Asia and North America competing for the title.